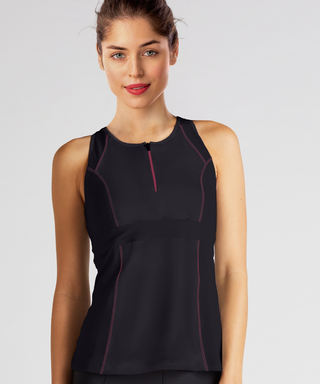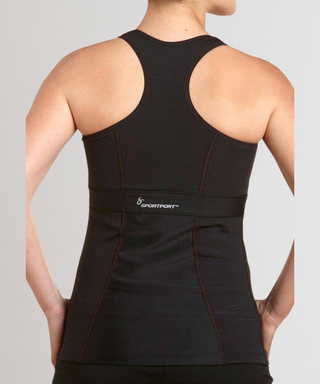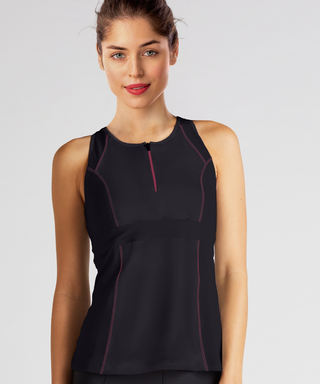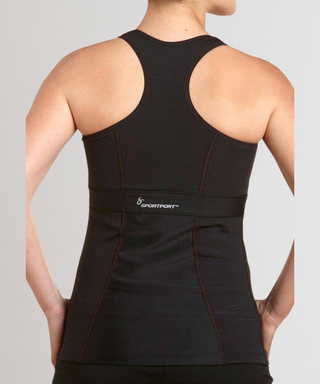 Description
Release your athletic side with SportPort Active's innovative Zephyr Tank Top, a whole new level of performance and style, with flattering princess seams, a built-in sports bra, and an EMF protection phone pocket and an innovative fabric for a top that enhances your workouts. Lightweight, comfortable, and proudly made in the USA, it's your key to a new level of fitness and fashion.
Our Zephyr Tank Top not only flatters your body, but enhances it with slimming couture princess seams, delivering a fit that was made for you. This hip-length design, high neckline, and narrow straps work together to highlight your shoulders and making you chafe-free, whether you're at the gym, running, or practicing yoga.
The built-in sports bra provides maximum support for any activities, while the patented phone pocket with EMF protection keeps you connected without compromising your well-being.
SportPort Active Zephyr Tank Top with racerback design ensures a secure fit with innovative LYCRA® SPORT fabric offers 4-way stretch, moisture-wicking capabilities, and UPF 50+ sun protection. It's proudly made in the USA, ensuring quality that you can trust.
Read more...
Favorite brand
The LYCRA SPORT fabric is nothing short of revolutionary. My old tank tops just can't compare.
So pretty!
As a fashion-conscious individual, I appreciate the color combos. It's subtle, yet striking.
Legit top
I'm really into CrossFit, and this tank top has never once restricted my movements. The 4-way stretch is legit!
This pocket is the best
I used to worry about carrying my phone during runs. Now, with the EMF pocket, it's one less concern, and I can focus on beating my personal best.
Perfect blend of support and movement
Snug, but not too tight. A+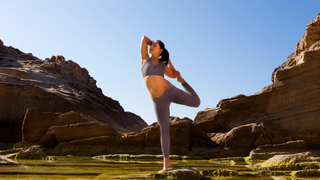 Extraordinary Activewear On Sale
Shop the Sale