Advanced Technology of Power Stretch® Pro™
Unveiling SportPort™'s Backless Hoodies and Yoga Wrap Sets—Engineered with Power Stretch® Pro™ for Unparalleled Comfort, Moisture-Wicking Excellence, and Enduring Shape Recovery.
Polartec® is a leading provider of innovative textile solutions, with a rich history that dates back to 1906 when it was established as Malden Mills, and offer a range of products, from lightweight wicking and cooling fabrics to insulation and weather protection textiles, utilized by leading brands in various industries.

The global manufacturing network enables Polartec® to produce fabric closer to where it is needed, with improved efficiency, quality assurance, and enhanced capabilities.
SportPort™ takes our fabric partnerships seriously, that's why we only use high-end premium textile innovation brands such as Polartec®, they are committed to sustainable manufacturing practices and ensuring our compliance meets or exceeds all mandated standards, globally.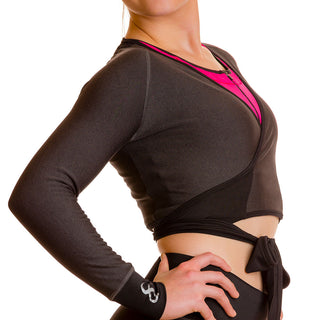 Refined Elegance Meets Athletic Precision
SportPort™ understands the importance of comfortable and functional activewear for women who are serious about their fitness routine.
That's why we use Polartec® Power Stretch® Pro™ technology in our women's activewear collections.
This agile, dual-surface fabric is designed to meet the demanding push and pull of high-intensity activities. Its reinforced elastic fibers create a 4-way stretch that adapts to the contours of the human body, providing optimal comfort during movement.
Our design team created our SportPort™ Backless Hoodies and Yoga Wrap Crop Top and Yoga Pants and Its reinforced elastic fibers create 4 way stretch that adapts to the contours of the human body, while absorbing moisture from the skin and wicking it to the outer layer for fast evaporation.
The fabric also has excellent moisture-wicking capabilities, absorbing sweat from the skin and quickly evaporating it to the outer layer, keeping you dry and comfortable during your workout.
With its low-friction finish, Power Stretch® Pro™ is abrasion resistant, making it perfect for layering and ideal for activities like yoga, Pilates, running, and cycling. Its advanced dual-surface knit construction also ensures durable shape recovery, so you can rely on it for every workout.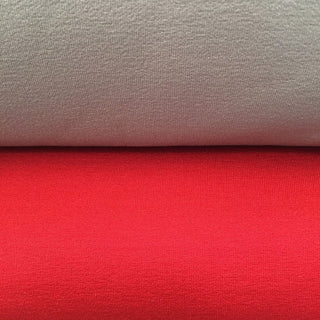 Master Your Movement
At SportPort™, we're committed to providing women with activewear that supports their fitness journey and empowers them to achieve their goals.
Explore SportPort™ Fabrics
At SportPort™, we maintain an unwavering focus on sustainability, from the initial stages of design to end-of-life garment care. Our careful selection of high-quality, durable fabrics not only enhances your athletic performance but also prolongs the lifespan of each item in your collection.
Discover our exceptional fabric options and the considered reasoning behind them.