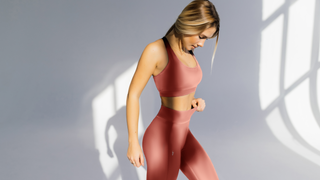 INTRODUCING PREMIUM ACTIVEWEAR FOR WOMEN
Empower Your Active Lifestyle
Superior Details
Each piece is crafted with meticulous attention to detail, using only the finest materials that offer a luxurious feel against your skin.
Thoughtfully Curated
Our collection includes a range of high-performance sports bras and leggings that seamlessly blend style and functionality, so you can effortlessly transition from the gym to the streets.
Showcare Your Unique Style
With our modern designs and superior quality, you can be sure that you're making a statement, while feeling comfortable and confident every step of the way.
Timeless Style. Impeccable Details.
Built on a foundation fashioned from science and research, SportPort Active™ collections are designed with the utmost comfort and flexibility in mind. Our versatile pieces provide ultimate movement and flexibility, allowing you to show up effortlessly in good form and grace, no matter the activity or environment.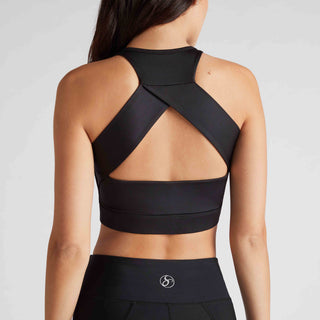 Designed by Women for Women
From sleek sports bras to streamlined leggings, each piece is crafted to provide optimal support and functionality while showcasing your unique sense of style. Whether you're heading to a yoga class or running a marathon, our activewear will elevate your performance and empower you to reach your full potential.
Elevate Your Active Lifestyle
Our activewear is designed to last, using only the highest quality contouring fabrics and patented technology to provide unparalleled comfort, four-way stretch, and moisture-wicking.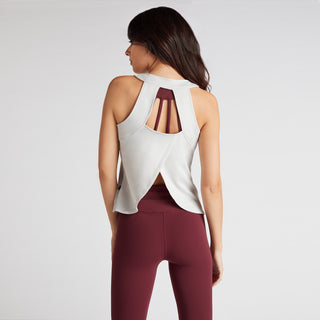 Double Patented Fabric Technology
Our founder, Kim Highfield, developed a specifically designed protective pocket to guard athletes against the potentially damaging effects of electromagnetic frequencies (EMF), or radiation. Driven by the heartbreaking experience of her mother's battle with cancer, Kim created the first and only patented technology pocket system to keep athletes safe.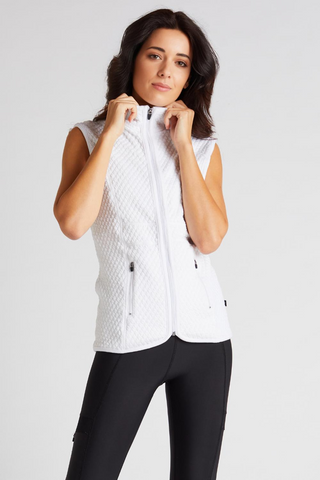 Focused on Innovation & Performance
With a constant eye on innovation, we strive to stay ahead of the market, working alongside our loyal customers to provide the most ergonomic, aesthetically pleasing apparel you will find.
Backed by advanced science & studies
SportPort Active™ fabric innovation is firmly grounded in advanced science and meticulous research, ensuring cutting-edge solutions in the realm of activewear. Our commitment to continuous improvement is driven by the latest studies, allowing us to deliver exceptional performance and protection. This unwavering dedication to scientific excellence is at the core of our brand, inspiring confidence and trust among our discerning clientele.
Praise
Praise from a few that have experienced SportPort Active™
"SportPort Active is changing the activewear game." - E! Entertainment
"Its not too often we meet a brand this dedicated to research and development. SportPort has invested into their research as much as some medical clinical trials. Think about that for a moment."
-Real Leaders Magazine
"Kim Highfield is an innovator and absolutely dedicated to her craft." -Entrepreneur Magazine
Built for Athletes by Athletes.
SportPort Active™ double patented fabric technology in activewear is a game-changer. With this innovative technology, activewear can withstand even the most intense workouts and maintain its shape and quality over time, and also help protect your health - all in one.
✓ Superior Quality
SportPort Active™ garments ensure the durability, breathability, and flexibility needed to perform at your best during any workout.
✓ Custom Prints
With its custom fabric prints, SportPort Active™ provides unique way to express your individuality that sets you apart from the crowd and reflects your personal style.
✓ Award Winning Pantones
SportPort Active™ color choices are carefully curated to evoke specific emotions and demonstrates a commitment to design excellence and attention to detail.
✓ A Welcoming Community
SportPort Active™ creates a supportive environment where women can connect, share their experiences, and encourage each other to reach their fitness goals, no matter their size, shape, or fitness level.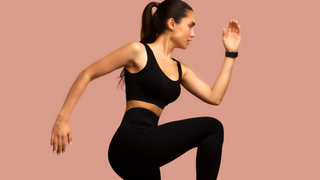 Setting the standard for fashion-forward, functional fitness apparel