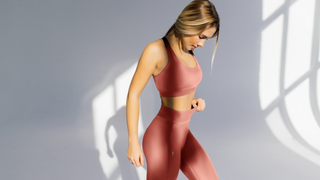 where elegance and innovation join forces
Setis Collection
Our meticulously crafted garments feature proprietary double patented EMF protection pockets, where captivating colors and intricate design details converge
SportPort Active's luxury activewear collection is a gorgeous fusion of vibrant colors and exquisite design details, meticulously crafted to elevate your workout experience.
The Setis Collections embodies the essence of modern activewear, empowering you to embrace your active lifestyle with confidence and grace.
Timeless and Modern Silhouettes
SportPort Active masterfully combines timeless and modern silhouettes, creating a harmonious blend of classic elegance and contemporary flair. Each piece is thoughtfully designed to accentuate the natural beauty of the wearer while providing unparalleled comfort and functionality. Our activewear transcends fleeting trends, embodying a lasting sophistication that effortlessly adapts to the ever-evolving needs of today's modern woman.