Move-With-You Design
These pants literally move with you. No more awkward adjustments.
High-Waist Convert
I was skeptical of the high waist, but now I'm a believer.
Unexpected Eyelet Fun
Ankle eyelets add such a fun and unexpected touch.
Full-Length Warmth
I love that they're full-length. No awkward, chilly ankles.
Day-One Soft Durability
Easy to care for, and they're still as soft as day one.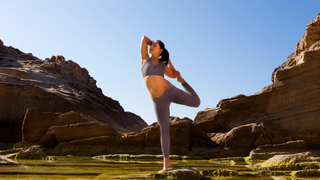 Extraordinary Activewear On Sale
Shop the Sale