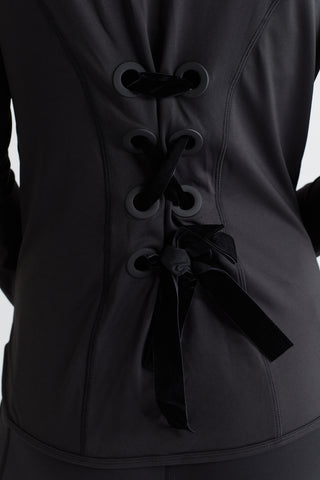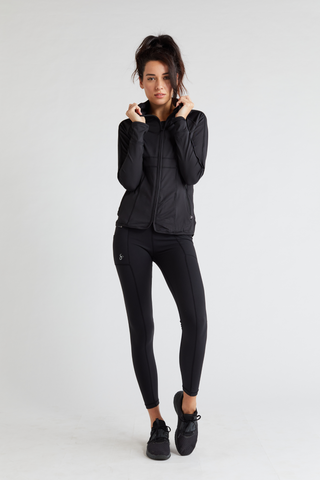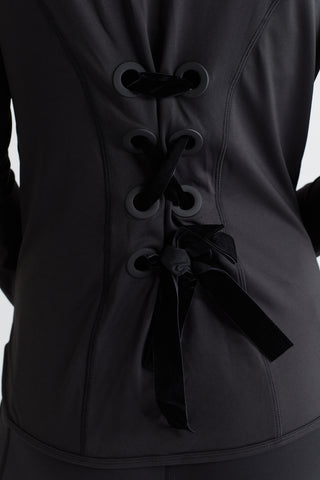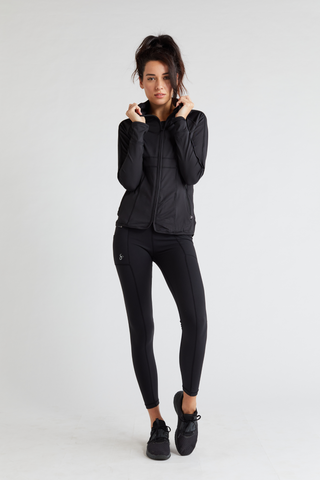 Description
Introducing our Women's Setis Hoodie Jacket, a fusion of fashion-forward design and high-performance functionality, exclusively at SportPort Active. Crafted for those who demand both style and substance in their activewear, this slim-fit hoodie elevates your athletic wardrobe.
The Hoodie boasts a hip-length cut that skims your body, offering a flattering silhouette. Made from 4-way stretch fabric, it provides optimal flexibility, making it perfect for workouts or casual wear. The lightweight and sweat-wicking properties keep you comfortable and dry, no matter the activity.
What sets this Women's hoodie jacket apart are its unique features, including fashion design eyelet holes on the back, adorned with removable velvet ribbons, adding a touch of elegance to your sporty look. The tulip cuffs and detailed trim enhance its aesthetic appeal.
For practicality and safety, the hoodie jacket features side zipper pockets with EMF protection, allowing you to carry essentials securely. The front lock zipper and zipper garage provide chafe protection, ensuring a smooth and irritation-free experience.
Read more...
Chafe-Free Thoughtfulness
It's the little things for me, like the chafe protection on the zipper. Someone was really thinking.
Pilates-to-Coffee Versatility
It's versatile. Wore it to a Pilates class, then coffee. Got compliments at both.
Locking Zipper Win
The front lock zipper is a game-changer, no more annoying zipper movement.
Brunch-Ready Hoodie
A hoodie stylish enough for brunch? Yes, please.
Cute Removable Ribbons
Usually don't care for ribbons, but these are removable and cute.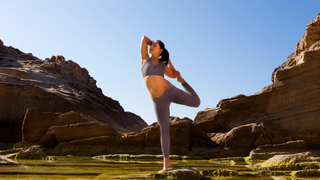 Extraordinary Activewear On Sale
Shop the Sale