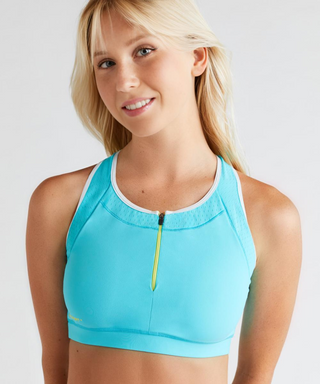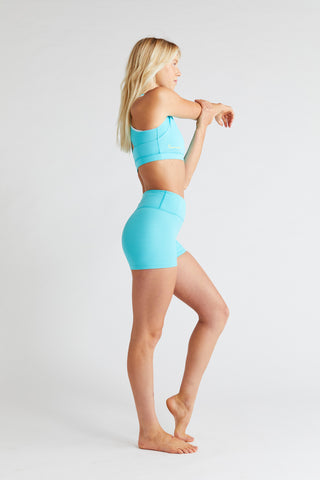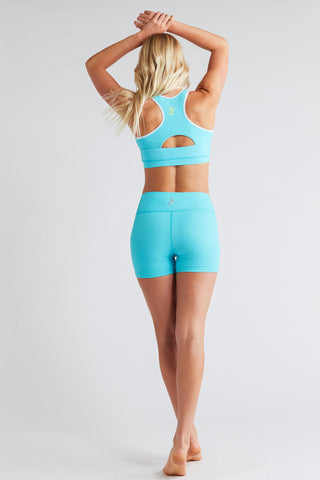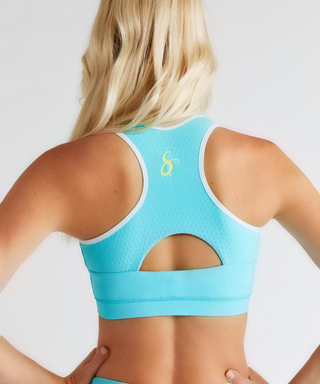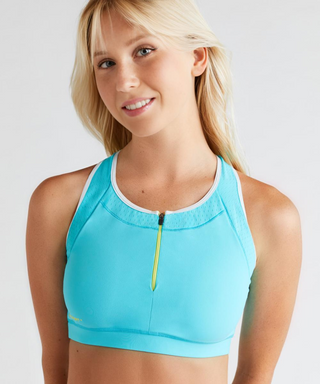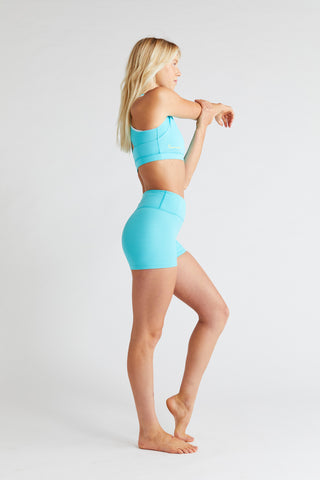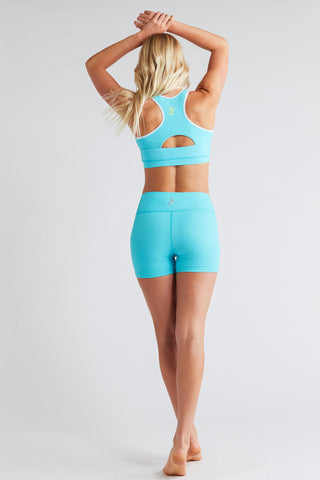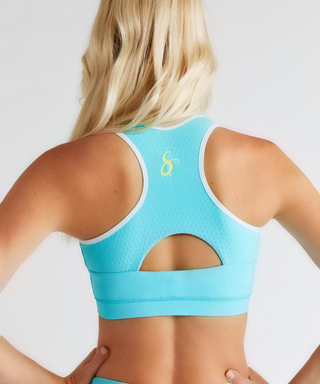 Description
Our extraordinary collection of sports bras is a testament to meticulous design, hand crafted to empower your every motion and provide unwavering support – the ultimate partner for your fitness journey.
Crafted by our team of compression engineers, the Apex Sports Bra boasts a captivating racerback design that blends elegance with athleticism.
Precision-engineered using premium warp knit compression, this bra envelops you in a
sumptuous embrace, offering a fit that's as snug as a second skin. Whether you're hitting the gym or conquering a marathon, this classic activewear piece has you covered.
Our patented EMF protected pocket–a true game-changer in high-performance activewear. Prepare to be captivated by innovation as our sports bras introduce a cutting-edge EMF protective pocket.
The strategically placed front zipper pocket is a safeguard for your cell phone during intense workouts with confidence, knowing our cutting-edge pocket technology shields you from electromagnetic fields. The high neckline adds a touch of refinement to this powerhouse, while the front lock zipper ensures a secure and personalized fit that's been athlete-tested for perfection.
Our devotion to sustainability shines through each piece, born from passionate collaborations with eco-conscious partners who share our values.

Experience the joy of guilt-free workout sessions as our Apex Sports Bras merge elegance with eco-sensitivity.
Get ready to immerse yourself in the world of athletic artistry as you explore our carefully curated selection of sports bras – each a masterpiece of design prowess. Our collection caters to a spectrum of tastes, flaunting an array of hues, intricate patterns, and sophisticated cuts.
This is activewear that not only celebrates your uniqueness but also ignites your performance.
Our dedication to comfort and functionality shines through in every detail. Moisture-wicking fabric keeps you dry and cool, while the UPF 50+ protection shields you from the sun's rays. Embrace the freedom of movement with 4-way stretch and recovery, and revel in the lightweight softness that feels like a second skin.
Breathable mesh panels target strategic areas, while flat-lock stitching prevents chafing, providing anti-irritation comfort that keeps you going strong.
At SportPort Active, we're redefining excellence with our high-impact sports bra, designed to elevate your workouts and support you through every move.
Our commitment to quality and performance is evident in every stitch, and we're excited to unveil this masterful creation that effortlessly combines form and function. Made in the USA, because we trust in American craftsmanship and quality that speaks for itself.
Elevate your activewear game with the Apex Sports Bra – where innovation meets luxury, and performance knows no bounds. Unleash your potential and embrace the epitome of support, comfort, and style.
Read more...
Stretch for days
I need workout gear that's easy to pack and versatile. This shrug top folds up neatly and is lightweight, making it my go-to top for fitness routines on the road. Plus, the fast-drying fabric means I can wash it in the hotel sink and it's ready to go the next day!
Love this top so much
I've received so many compliments on how chic and functional this shrug top is. It has quickly become a staple in my fitness wardrobe.
Unexpected perk
The odor-resistant feature is no joke. I wore it to two classes in a row, and it was as fresh as ever.
Perfect for outdoors
The UPF protection and moisture-wicking technology make this an excellent choice for my beach yoga sessions.
No complaints
I'm impressed by the attention to detail, from the quality of the stitches to the placement of the thumbholes.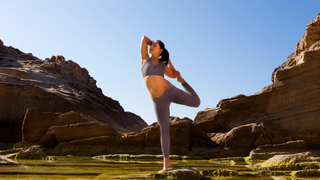 Extraordinary Activewear On Sale
Shop the Sale