Best Kini Bottoms Ever
These kini bottoms are the best I've ever owned. They're cute, comfortable, and they stay in place during even the most intense workouts. I'll never go back to regular swimwear again!
Good Discovery
I'm so glad I discovered the SportPort Hibiscus Tri-Sport Kini Bottoms. They're the perfect mix of style and function, and I feel confident wearing them for any activity.
Flattering and Functional
These kini bottoms are both flattering and functional. The compression fabric keeps everything in place, and the cut is perfect for an active lifestyle.
Compression and Coverage
These kini bottoms provide the perfect amount of compression and coverage for any workout or activity. And the hibiscus print is so fun and summery!
I'm screaming!
These kini bottoms are so flattering and stay put during any workout. I especially love wearing them for beach yoga because the compression material helps me hold poses better.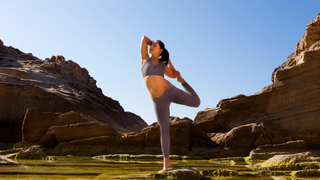 Extraordinary Activewear On Sale
Shop the Sale