Chafe-Free Thoughtfulness
It's the little things for me, like the chafe protection on the zipper. Someone was really thinking.
Pilates-to-Coffee Versatility
It's versatile. Wore it to a Pilates class, then coffee. Got compliments at both.
Locking Zipper Win
The front lock zipper is a game-changer, no more annoying zipper movement.
Brunch-Ready Hoodie
A hoodie stylish enough for brunch? Yes, please.
Cute Removable Ribbons
Usually don't care for ribbons, but these are removable and cute.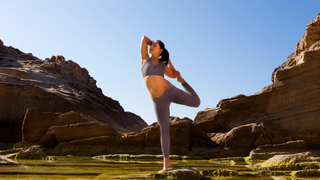 Extraordinary Activewear On Sale
Shop the Sale