Goodbye Underwire, Hello Comfort!
The wireless feature is a revelation. Goodbye underwire, hello comfort!
Full Coverage for Larger Busts
As someone with a larger bust, the full coverage is truly appreciated. Feel secure, but not squashed.
Perfect Sizing Tips
I was worried about sizing, but it runs a bit large so sizing down was perfect. Fits like a glove!
No Pinch, Just Convenience
Finally, a bra that doesn't pinch or bind and has a pocket for my phone. Two thumbs up!
EMF Pocket for Peace of Mind
The EMF pocket gives me peace of mind. I didn't even know I needed it, but now it's essential.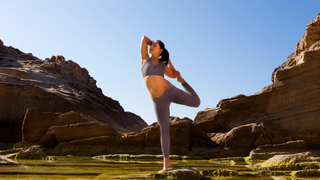 Extraordinary Activewear On Sale
Shop the Sale