Favorite brand
The LYCRA SPORT fabric is nothing short of revolutionary. My old tank tops just can't compare.
So pretty!
As a fashion-conscious individual, I appreciate the color combos. It's subtle, yet striking.
Legit top
I'm really into CrossFit, and this tank top has never once restricted my movements. The 4-way stretch is legit!
This pocket is the best
I used to worry about carrying my phone during runs. Now, with the EMF pocket, it's one less concern, and I can focus on beating my personal best.
Perfect blend of support and movement
Snug, but not too tight. A+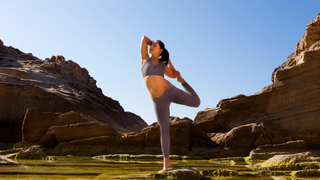 Extraordinary Activewear On Sale
Shop the Sale