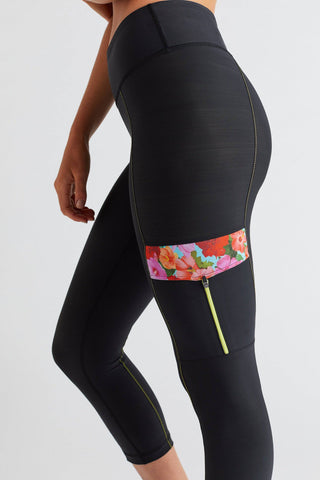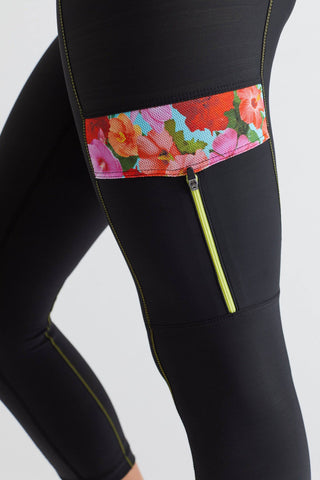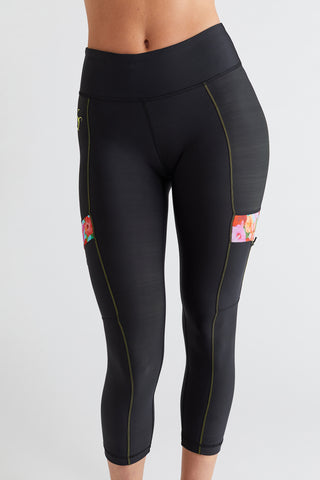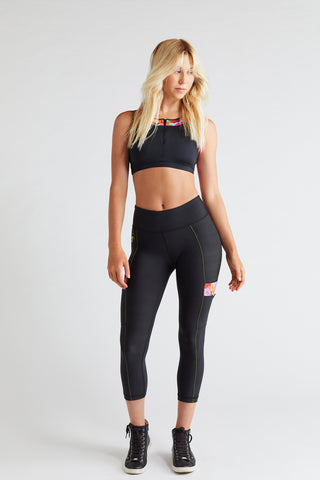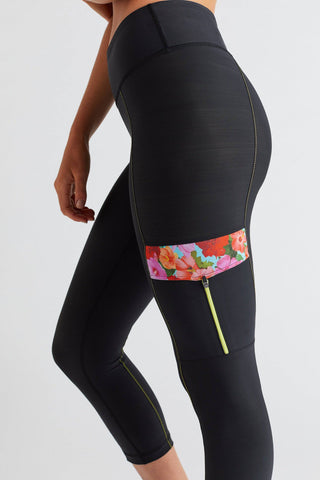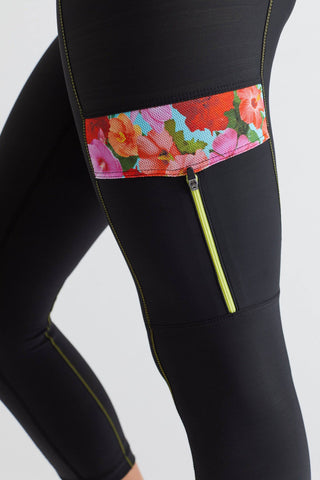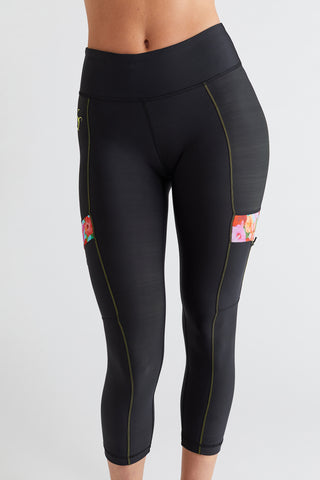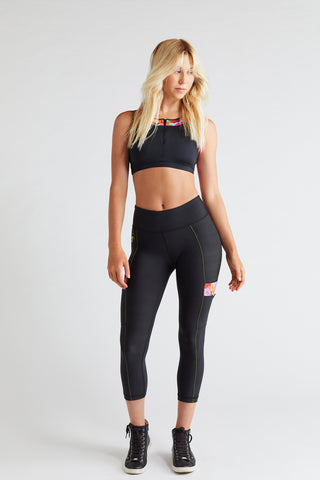 Description
Experience a new level of grace and power with our exclusive collection of Capris Leggings. Crafted to seamlessly blend style, comfort, and performance, SportPort™ Active presents redefined activewear that empowers your fitness journey.

Our Capris Leggings feature ingeniously positioned cargo pockets with exquisite mesh accents and secure locking zippers. Effortlessly carry your essentials, from keys to cards to your cherished smartphone, while staying focused on your goals.
Tailored to perfection, our meticulously stitched high-end compression fabric conceals imperfections and radiates confidence.
Expertly designed to complement any figure, these leggings expertly conceal blemishes or cellulite, letting you step out with renewed self-assurance and embrace your unique beauty.
Unleash Your Confidence: Whether conquering spin class, mastering yoga, or strolling city streets, our Capris Leggings become your ultimate partner-in-crime.
Experience a boost of self-assuredness radiating from within, empowering your every move.
Indulge in the Opulent Wide Waistband for Supreme Support: Immerse yourself in unparalleled comfort with our lavish wide waistband. A signature of unwavering support, this waistband ensures maximum tummy supports leggings while allowing graceful movement and bid adieu to constant adjustments.
Submerge Yourself in Luxurious Fabric: Beyond activewear, our Capris Leggings epitomize your devotion to an active lifestyle while reflecting commitment to style and performance.

Immerse yourself in the seamless blend of practicality and elegance.
Discover Your Impeccable Fit and Revolutionize Your Active Wardrobe: Delve into contemporary elegance at SportPort™ Active and embark on a journey that salutes boldness, celebrates elegance, and heralds the unstoppable you. Experience an exquisite blend of style and strength with our Capris Leggings.
Read more...
The Leggings You Can't Get Enough Of
I can't get enough of these leggings. The fit is incredible.
Everywhere Versatility
These leggings are so versatile, I wear them everywhere - to the gym, yoga, HIIT, and just hanging out.
The Barre Class Must-Have
I never knew how important tummy support was until I tried these leggings. I wear them during my barre classes.
Shape Integrity Guaranteed
The fabric integrity of these leggings is truly incredible. They never lose their shape!
Wash and Wear Resilience
I'm so impressed with the quality of these leggings. They hold up even after multiple washes. When I wear them on my runs, I never have to pull them up!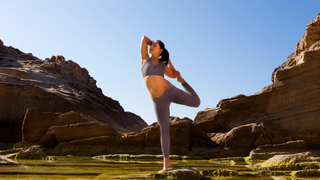 Extraordinary Activewear On Sale
Shop the Sale