Thoughtful Design Excellence
Deep pockets and high waist? They've thought of everything.
Frills-Free Simplicity
Love the simplicity. No unnecessary frills, just comfort and style.
Workout Inspiration
These pants make me look forward to my workouts.
Must-Have Moisture Wicking
Moisture-wicking fabric is a must for me, and these deliver.
Magic Fabric Ratio
80% Polyester, 20% Spandex is the magic ratio, apparently.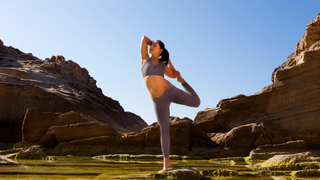 Extraordinary Activewear On Sale
Shop the Sale