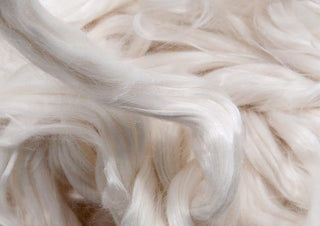 What Is Recycled Cashmere?
Possibly the most coveted wool out there, cashmere is as downy-soft as it is rare. Unfortunately, global demand has caused a tidal wave of cashmere on the market, with it putting increased pressure on Mongolian farmers and herding grounds. Leading to overbreeding of cashmere goats, a decrease in fiber quality, and the desertification of the Mongolian region. That's why we have decided to work exclusively with recycled cashmere.
Traditionally, Cashmere wool comes from goats situated in the Himalayas of Inner Mongolia, where the flock experiences temperatures of -40°C. The goats develop a quality fleece with properties to survive these rugged conditions, which ultimately translates into the garment. It's the wool's unique properties and remote location that led Cashmere to be considered a luxury material, though it has become ubiquitous today.
We work with best-in-class Italian mills that have developed recycled cashmere yarns, made from post-consumer knitwear to produce the same softness of virgin cashmere but at a fraction of the environmental impact. All of our Cashmere sweaters are made of 97% recycled cashmere, with the remaining 3% recycled lambs wool. In other words, it's as soft on your skin as it is on the planet.
The GRS certification (short for Global Recycling Standard) ensure that any recycled wool advertised as post-consumer, is really consumer waste and not production waste. That's important, because we want to produce less, consume less and eventually take back what can't be worn anymore. While it's important to make use of pre-consumer waste as well, the main approach should be that we shall not produce what people don't need or want.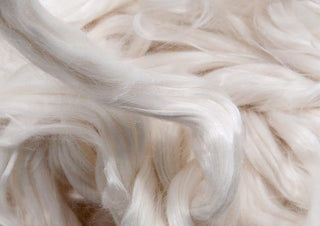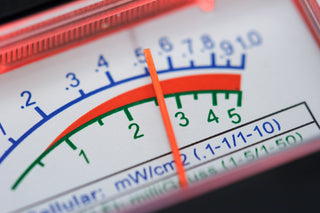 Recycled Cashmere Garments